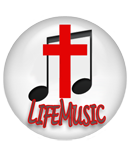 Hey everyone! Welcome to LifeMusic Wiki, a collaborative encyclopedia on all things Christian music. The largest on on the web, as a matter of fact. We currently have 2,304 articles and we would love for you to join. It was founded on August 23, 2009 by Master Fredcerique.
The LifeMusic wiki has been active for
August 23 2009 23:46:00 CST Javascript disabled.
Mission statement
Edit
The sole purpose of LifeMusic Wiki is to spread the Gospel around the world via Christian music. Our goal is to have the most comprehensive collection of Christian music-related articles on the web. In the future, we hope to have wikis in every language possible in order to reach all the world. This is our mission and God bless! --LifeMusic Wiki
Our current staff for the wiki is:
Master Fredcerique is the founder of the wiki. He founded this wiki as an alternate to the Christian Music Wiki. He created much of the vast multitude of pages on the wiki and now is expanding the stubs. His favorite artist is TobyMac followed by Skillet, Kutless, Trans-Siberian Orchestra, RED, Thousand Foot Krutch, Owl City, Newsboys, Casting Crowns, and David Crowder Band.
Darth Stabro mainly works in templates, the skin css and js, uploading files, publicity and improving the layout of the wiki.
ReallyFree was the first user to join Master Fredcerique and this wiki. He works more on content pages (albums, singles, and artists), and less on templates, talk pages, images, etc.
Construction Worker edits on articles involving Tree63 a lot because they are his favorite Christian band. When editing, he also likes to focus on smaller articles and improving stubs. He also works on templates.
Kathleen.wright5 works with the files and media of this site. She also adds categories and organizes articles.
Ad blocker interference detected!
Wikia is a free-to-use site that makes money from advertising. We have a modified experience for viewers using ad blockers

Wikia is not accessible if you've made further modifications. Remove the custom ad blocker rule(s) and the page will load as expected.