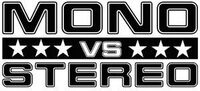 Mono Vs. Stereo Records is a record label founded in 2003 by Brad Moist. It is a sublabel of Gotee Records. The record label was put on hiatus in early 2007 (with its two remaining artists moving to Gotee), but was revived in 2009 by Relient K, who now co-owns the label. They plan to sign more artists to the label.
Current Mono Vs Stereo Artists
Edit
Former Mono Vs Stereo artists
Edit
Ad blocker interference detected!
Wikia is a free-to-use site that makes money from advertising. We have a modified experience for viewers using ad blockers

Wikia is not accessible if you've made further modifications. Remove the custom ad blocker rule(s) and the page will load as expected.